Top Eye Doctor in the Dedham area
Are you looking for a highly rated Ophthalmologist, Physician or Surgeon in Dedham, MA 02027?
The Eye specialists at The Eye Center are accepting new patients from Dedham, MA.
Same week appointments are usually available for everything from Eye Exams to Specialist Consultations and Surgeries.
One of the best in the area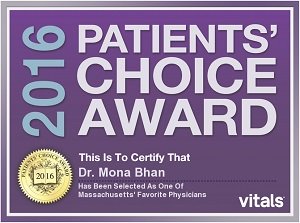 Patient's Choice Award
2016
Patient's choice Award on Vitals.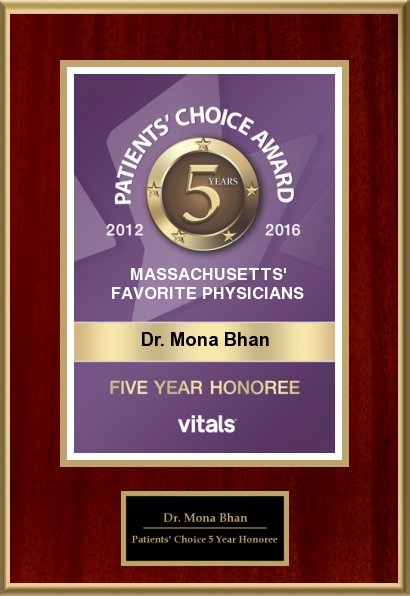 5 Year Honoree Award
2012-2016
Patient's Choice Award every year from 2008 to 2016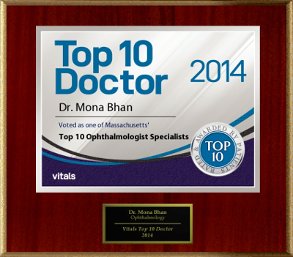 Top 10 Ophthalmologist in Massachusetts
It is easy to change your doctor
It is easy to switch from your current doctor, just click here for the form, fax it to us at (508) 620 0019 and we will take care of the rest.
Friendly, Independent and Local

We don't work for a large hospital or the insurance companies.
Patient care comes first for us and everything else is secondary.
Our specialists believe in spending enough time with our patients and providing personalized care. We invest in the latest and best equipment and technologies to get you the best possible results.
We perform any surgeries or complex procedures locally in the Framingham hospital and don't require you to go to Boston to visit an "affiliated surgery center".
Surgeries in the Metrowest area

If you would like your surgeries performed closer to home at the familiar Metrowest hospital, most doctors in Framingham do not perform surgeries there. However, Dr Bhan is one of the very few surgeons who performs her surgeries in Framingham. Dr. Bhan has successfully performed thousands of surgeries in the Metrowest area.